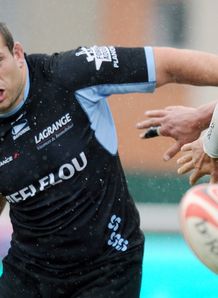 France and Bayonne prop Renaud Boyoud has received a 30-day ban for "brutality" during the Top 14 match against Toulouse.
The 32-year-old Boyoud will miss two Amlin Challenge Cup matches as well as two Top 14 domestic ties as a result for the incident during the 35-6 defeat against defending champions Toulouse on September 21.
The same disciplinary commission also inflicted a fine of 5,000 and 6,000 euros on Top 14 clubs Stade Francais and Perpignan respectively for a brawl between players during the 34-24 victory for the capital side on September 22.