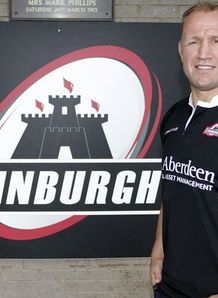 Related links
Teams
Also see
Edinburgh forwards coach Neil Back is hungry to build on the foundations of the club's young talent despite the upcoming exit of Michael Bradley.
Bradley will leave in May after the club chose not to renew his contract and although defence coach Billy McGinty has already left, Back says he's keen to help Edinburgh become a force once again.
The 44-year-old believes the youth at the club has real promise and they are capable of doing much better than their current tenth spot suggests.
"I love what I do, I am really passionate about it and I do believe that we have a core of young players who are good at the moment and can be great in the future. I want to be part of building that," Back revealed to the Scottish Herald.
"This year if you look away from the results, which I know is tough to do, there has been a lot of development and a lot of young players have had the opportunity to come through the development programme and the number of injuries we have had. That game time is invaluable. I hope that I can assist them to become a great team."