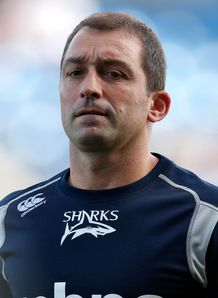 Related links
Teams
Also see
Sale Sharks have announced that former director of rugby Bryan Redpath will remain at the club as head coach.
Redpath, who was removed from his previous position earlier this week, will continue working on a four-year contract which commenced when he joined the Premiership club earlier this year.
The former Scotland scrum-half will now be part of a rugby strategy management board chaired by club owner Brian Kennedy, chief executive Steve Diamond, Redpath, former Sale boss John Mitchell and Ian Blackhurst.
"We are delighted to announce that Bryan Redpath will be taking on the role of head coach of Sale Sharks as from today," said Kennedy on Wednesday.
"His four-year contract that commenced this year will stay in force.
"Sale Sharks have formed a rugby strategy management board which will meet regularly to devise and review the long-term rugby strategy.
"This board will be chaired by Brian Kennedy and consist of the following members: Ian Blackhurst, Steve Diamond, John Mitchell and Bryan Redpath.
"The priority of all the management within Sale Sharks is to get back to winning ways and secure our position in the Premiership.
"We believe we have the playing and coaching talent and structure to achieve this.
"Beyond this we must plan medium- and long-term to compete at the top of the game, and this will be the remit of the strategy board."