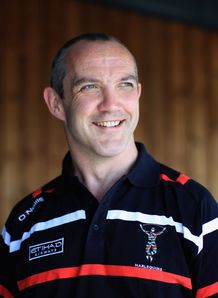 Related links
Teams
Despite being six points clear at the top of Pool 3, Harlequins boss Conor O'Shea is not looking too far ahead in the competition.
The Premiership champions claimed a convincing 57-14 bonus point win over Italian newcomers Zebre at Stadio XXV Aprile but O'Shea rejected the suggestion that the result sent out a warning to other teams in the Heineken Cup.
"It's one of those ones where you're dammed if you do and dammed if you don't," he told the ERC website.
"Of course there is ambition in the club, but people will write this result off as irrelevant - and they are more than entitled to do just that.
"All we can do is to continue playing as a team, and make sure we are in control of our own destiny. When we lose games we don't get carried away, and it's the same when we win.
"It's about being in with a shout come April and May. You can do an unprofessional job and cause yourself problems which eventually come home to roost.
"But I was pleased that we did a professional job in very difficult conditions. To score eight tries against a team that stubborn is no mean feat."